Detroit Lions
What Position Coaches Should The Detroit Lions Bring Back In 2021? Here Is The 2020 Ratings!
With the Detroit Lions going through a change at GM it'll be interesting to see which, if any, position coaches will be brought back. Some fans want a complete rebuild including the offense – I don't. I think Detroit has some solid key players and coaches to build on.
With offensive line coach Hank Fraley already interviewing to be the offensive line coach elsewhere, Lions position coaches seem to feel as if they won't get an opportunity to come back in 2021.
Personally, I believe that there are a few that should be brought back. Let's go through the list!
Darrell Bevell – Offensive Coordinator
Darrell Bevell might get an opportunity somewhere in the league as a head coach, but if he doesn't, I'd love to see him back in Detroit.
Not as the head coach but as the offensive coordinator. If all else fails, I do trust that Bevell can be a head coach. He proved that this season that he was able to lead a group of men. Detroit's offense has been dominate all season and able to go down in score in the matter of seconds – but that doesn't matter when your defense can't stop anyone. Bevell is a solid offensive coordinator and should be brought back to work with Matthew Stafford.
2020 Grade: B+
Bring back in 2021? Yes
Cory Undlin – Defensive Coordinator
2020 Grade: D-
The only reason that Undlin didn't get graded an F is because of the fact he was put in a terrible situation. He was hired this last season after being the defensive backs coach in Philly. He didn't really get a fair shot at this because it's clear that Matt Patricia ran the defense and that there wasn't anyway to come back from that.
The 2020 Detroit Lions defense might be the worst defense of all time and Undlin has his name stamped onto it because of Matt Patricia.
Bring back in 2021? No
Bo Davis – Defensive Line
Not many things on the defensive side of the ball went well for Detroit. The only bright side at times was the defensive line. A big factor on why I'd like to have Davis back is because of the development of Romeo Okwara who finished with 10 sacks. Rookie John Penisini out performed what everyone thought he'd do. There was signs of life on the defensive line at times throughout the year.
I'd love for Bo Davis to be back in Detroit, but it doesn't sound like it's going to happen. Davis is reportedly going to join the Texas Longhorns staff.
Source: Detroit Lions DL coach Bo Davis expected to join #Texas staff. https://t.co/dgnxDku4vX pic.twitter.com/OqTTAWKAwx

— Horns247 (@Horns247) January 7, 2021
2020 Grade: B-
Bring back in 2021? Yes
Gregory was named Defensive Backs coach in 2020 after spending two seasons as the Lions' defensive assistant (2018-19).
Injuries. That's the only reason this isn't an F. The defensive backs looked lost majority of the times. Although I see a future in a couple of young guys – I don't know if Gregory will be able to develop them fully.
I'm big on having former players as position coaches, but the defensive backs looked very lost all season.
Gregory signed with the Chargers as an undrafted free agent in 2006 out of Syracuse, Gregory spent his first six NFL seasons (2006-11) in San Diego before concluding his career in New England (2012-13).
During his career, he appeared in 111 games (54 starts) and finished with 325 tackles (251 solo), 3.0 sacks, seven interceptions, one touchdown, two forced fumbles and five fumble recoveries. He saw action in 11 postseason games (7 with SD, 4 with NE), including three AFC Championship appearances (2007, 2012, 2013).
2020 Grade: D
Bring back in 2021? No
Ty McKenzie – LINEBACKERS
2020 Grade: F
The Detroit Lions linebacker crew is rough. 2020 was a disaster for linebackers. Ty McKenzie joined the Lions as the linebackers coach after spending the past two seasons with the Tennessee Titans as an inside linebackers coach and I wouldn't bring him back.
Bring back in 2021? No
Stephen Thomas – DEFENSIVE QUALITY CONTROL
2020 Grade: D-
Just about everyone on the defensive side of the football needs to go.
He joined the Lions in 2019 after spending six of the seven previous seasons (2012-14, 2016-18) at Princeton University, including the last two as the Tigers' special teams coordinator/inside linebackers coach.
Bring back in 2021? No
2020 Grade: C-
I've said in this article already that I enjoy having former players as position coaches and that's where I'm at with Tony Carter.
Tony Carter joined the Lions as an assistant defensive backs coach in 2020, after spending the 2019 season cornerbacks coach at Jacksonville University.
Before transitioning to coaching, Carter played eight seasons in the NFL for the Denver Broncos (2009, 2011-14), New England Patriots (2010), Minnesota Vikings (2011), Indianapolis Colts (2015) and New Orleans Saints (2015-16).
In 45 career games (three starts), he totaled 49 tackles (five solo), 20 pass defenses, three interceptions and one interception-return touchdown. He entered the League in 2009 with the Broncos as an undrafted free agent out of Florida State.
Bring back in 2021? 50/50

Kyle Caskey – RUNNING BACKS
2020 Grade: B–
Kyle Caskey entered his second season as the running backs coach for Detroit. In his first season with the team in 2019, the Lions had four different running backs accumulate at least 200 rushing yards on the season, which was the most in the NFL.
Detroit hasn't had a run game in years. After drafting D'Andre Swift that is showing it's changing. Kerryon Johnson showed up at times throughout 2020 and is one of the best blocking backs in the league. Adrian Peterson came in and did more than what he was asked.
Adrian Peterson: 604 yards, 7 touchdowns
D'Andre Swift: 521 yards, 8 touchdowns
Kerryon Johnson: 181 yards, 2 touchdowns
In 2020, Detroit finished with 17 rushing touchdowns. That is 10 more than they finished with in 2019. On top of that they've only had 17 rushing touchdowns one other year since 2000!
2018: 11 rushing touchdowns
2017: 10 rushing touchdowns
2016: 9 rushing touchdowns
2015: 7 rushing touchdowns
2014: 11 rushing touchdowns
2013: 15 rushing touchdowns
2012: 17 rushing touchdowns
2011: 9 rushing touchdowns
2010: 11 rushing touchdowns
2009: 7 rushing touchdowns
2008: 10 rushing touchdowns
2007: 13 rushing touchdowns
2006: 9 rushing touchdowns
2005: 10 rushing touchdowns
2004: 7 rushing touchdowns
2003: 5 rushing touchdowns
2002: 9 rushing touchdowns
2001: 8 rushing touchdowns
2000: 15 rushing touchdowns
The last time they had more than 17 rushing touchdowns was in 1997 when they finished with 19 rushing touchdowns.
Although the run game wasn't as successful all Lions fans hoped, they did show signs of improvement. Rookie RB DAndre Swift did record a memorable performance in Week 6 against the Jacksonville Jaguars, when he rushed for 116 yards and two scores.
Bring back in 2021? Yes
2020 Grade: B+
Matthew Stafford has looked amazing, although when he's not in the game… it's scary. It doesn't seem like Chase Daniel is a solid backup. And David Blough, he can throw the ball around… But that's it. He might throw a deep completion or it might be a deep… interception.
Sean Ryan entered his second season as the Lions' quarterbacks coach. Prior to Detroit, he spent three seasons (2016-18) with the Houston Texans. Ryan is known around the league to be able to develop young talent – I'm surprised that he hasn't been given an opportunity to run an offense… yet! His time is coming.
Bring back in 2021? Yes
Robert Prince – WIDE RECEIVERS
2020 Grade: B+
I don't think that there is anyway that Robert Prince doesn't comeback in 2021. He's developed young wide receivers into stars. And I don't want to say it but getting Quintez Cephus in the fifth round of the 2020 draft was a steal! He's looking like he will be a stud.
Without having his number 1 receiver in Kenny Golladay, Prince once again improved his group.
Marvin Jones finished the 2020 campaign with a career-high 76 receptions, 978 yards and nine TDs.
Bring back in 2021? Yes
Hank Fraley – OFFENSIVE LINE
2020 Grade: B+
Hank Fraley has added a different look into the Detroit Lions offensive line and that's why Fraley is already getting opportunities to interview elsewhere.
Report: Lions OL coach Hank Fraley to interview with Bengals https://t.co/KWQq1l8a98

— Pride of Detroit (@PrideOfDetroit) January 7, 2021
Detroit's offensive line seemed to always struggle, that has been different as of recent. This year third year center Frank Ragnow made the Pro Bowl, Taylor Decker had a VERY SOLID year, most say he was snubbed from the Pro Bowl! Jonah Jackson had an awesome rookie season – why wouldn't you bring Hank Fraley back?
Bring back in 2021? Yes
Billy Yates – ASSISTANT OFFENSIVE LINE
Listen, I don't really know how to grade this position but the offensive line has improved in 2020 and with that, I'd believe that Yates did the job that he was asked.
Bring back in 2021? Yes
Ben Johnson – TIGHT ENDS
2020 Grade: B+
The development of TJ Hockenson is awesome to see. He's showing that over the next couple of seasons he can emerge into being the best tight end in the NFL.
Although Jesse James hasn't done anything since his arrival, the improvement of Hockenson gives Ben Johnson a little leeway.
Bring back in 2021? Yes
Tanner Engstrand – OFFENSIVE ASSISTANT
Bring back in 2021? Yes
Although I don't know much of Engstand's role in Detroit, he's a very likeable guy. He's been around football for years and from being mic'd up with him during an XFL practice will show you why he should be brought back:
Marquice Williams – ASSISTANT SPECIAL TEAMS
After the firing of special teams coordinator Brayden Coombs, its pretty well safe to say that Detroit will bring in a new special teams coach.
Maybe Marquice can step into that position.
Josh Schuler – HEAD STRENGTH & CONDITIONING
Injuries. Something that hit Detroit hard the last couple of seasons. Not to say that it has anything to do with strength and conditioning, but I don't see Schuler back in Detroit.
Bring back in 2021? No
Morris Henry – ASSISTANT STRENGTH & CONDITIONING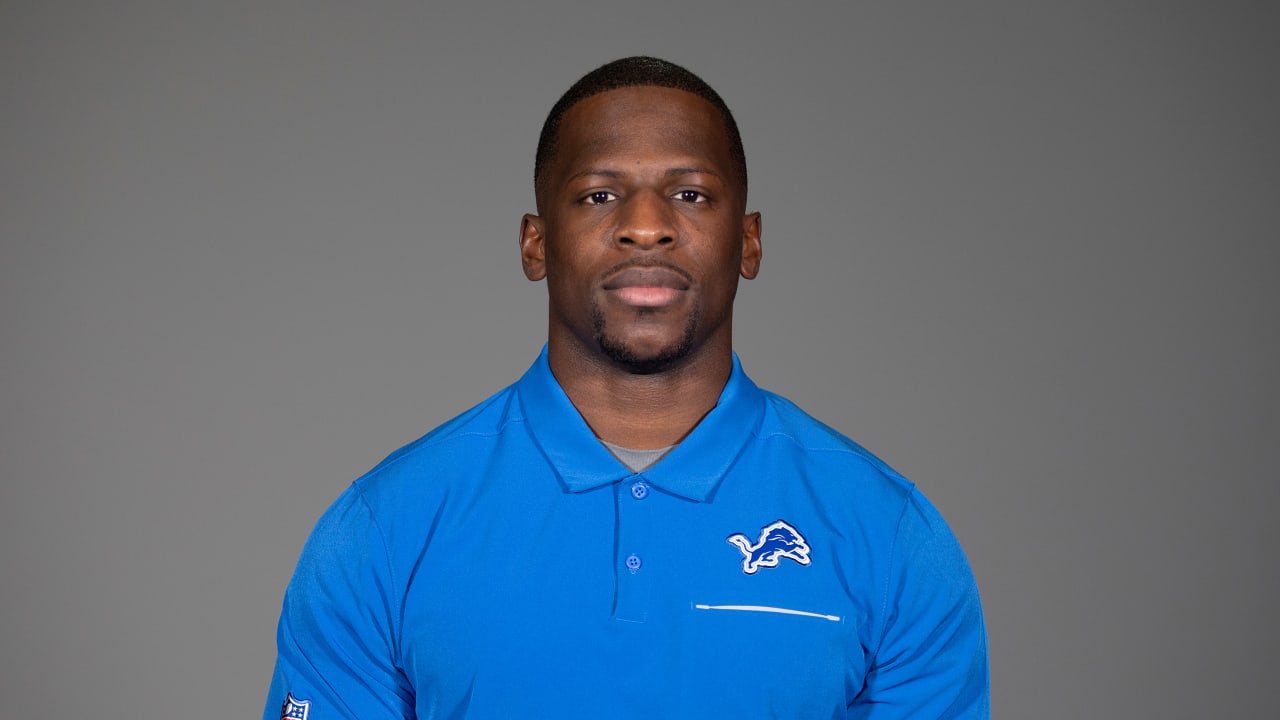 Everyone in the strength and conditioning team has to go. This team wasn't in great condition and surely wasn't as strong as they should be.
Bring back in 2021? No
Leon Washington – WCF MINORITY COACHING ASSISTANTSHIP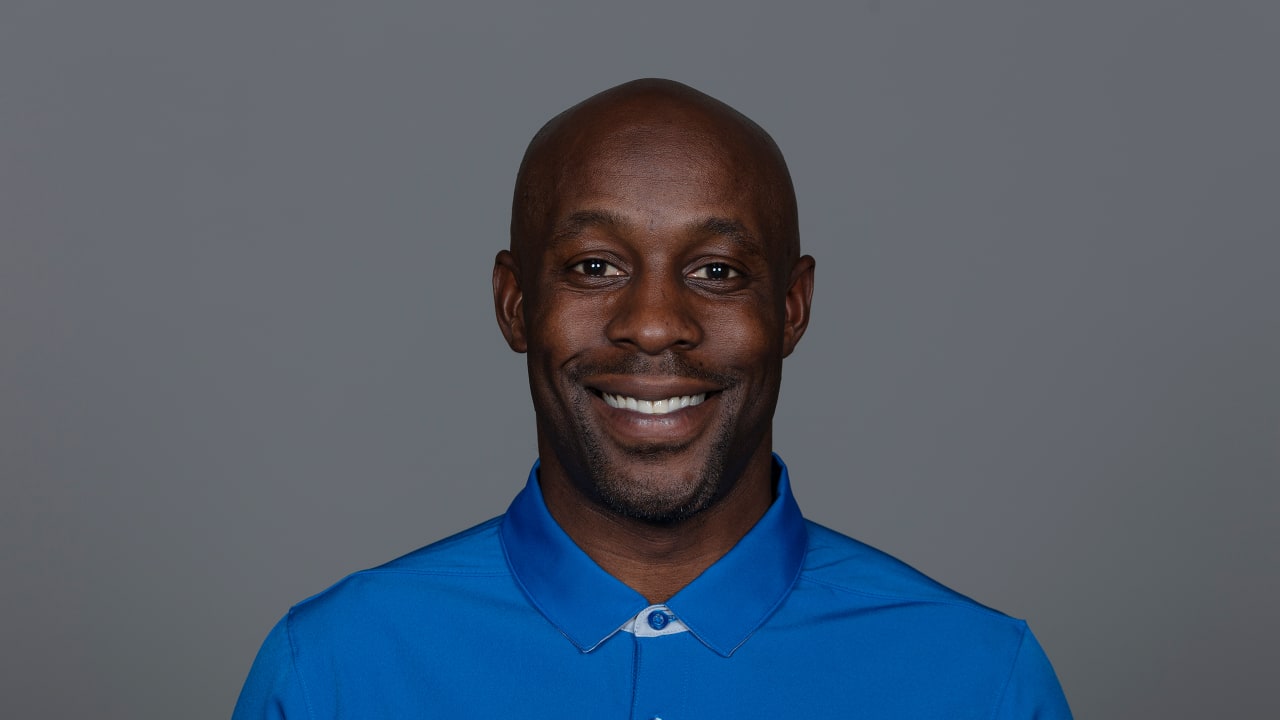 I've said it multiple times but former players moving into the coaching world is awesome. Especially when you have someone like Leon Washington who is a 2X Pro Bowler.
Bring back in 2021? Yes
Ty Warren – WCF MINORITY COACHING ASSISTANTSHIP
I love having former NFL players in the lockerroom and on the coaching staff. They're normally more of an open ear than other coaches. I'd be fine with continuing to allow the former first round pick to coach in Detroit.
Bring back in 2021? Yes

Kevin Anderson – CHIEF OF STAFF / HEAD COACH ADMINISTRATION
Bring back in 2021? No
David Corrao – DIRECTOR OF FOOTBALL RESEARCH
Bring back in 2021? No
Evan Rothstein – HEAD COACH ASSISTANT / RESEARCH & ANALYSIS
Evan Rothstein went from this assistant position to calling plays on the defense just a few weeks back because of other coaches breaking covid protocols.
Although that game didn't turn out good at all, former players have said nothing but good things about Rothstein and that he brings a unique look at football.
Bring back in 2021? Yes
Do you agree or disagree? I spent a lot of time on this – give me a follow on Twitter! Click here.