Two years ago Angels pitchers Tyler Skaggs was found dead in Arlington, Texas from what was found to be an apparent overdose. It has come to light that the Skaggs family is suing the Angels organization for his overdose.
It has come to the attention of everyone that an Angels staff member by the name of, "Eric Kay" was selling Skaggs and 5 other players on the team bootleg hydros that were laced with fentanyl. Now, noone can really blame this man entirely just simply because he wasn't the one drinking on them. Skaggs death is untimely and awful but families seeking retribution due to a lack of judgement is never the right answer. Skaggs was more than likely battling his own demons and he decided that substances were his best choice of method. The LA Angels responded to the civil suit with a press statement.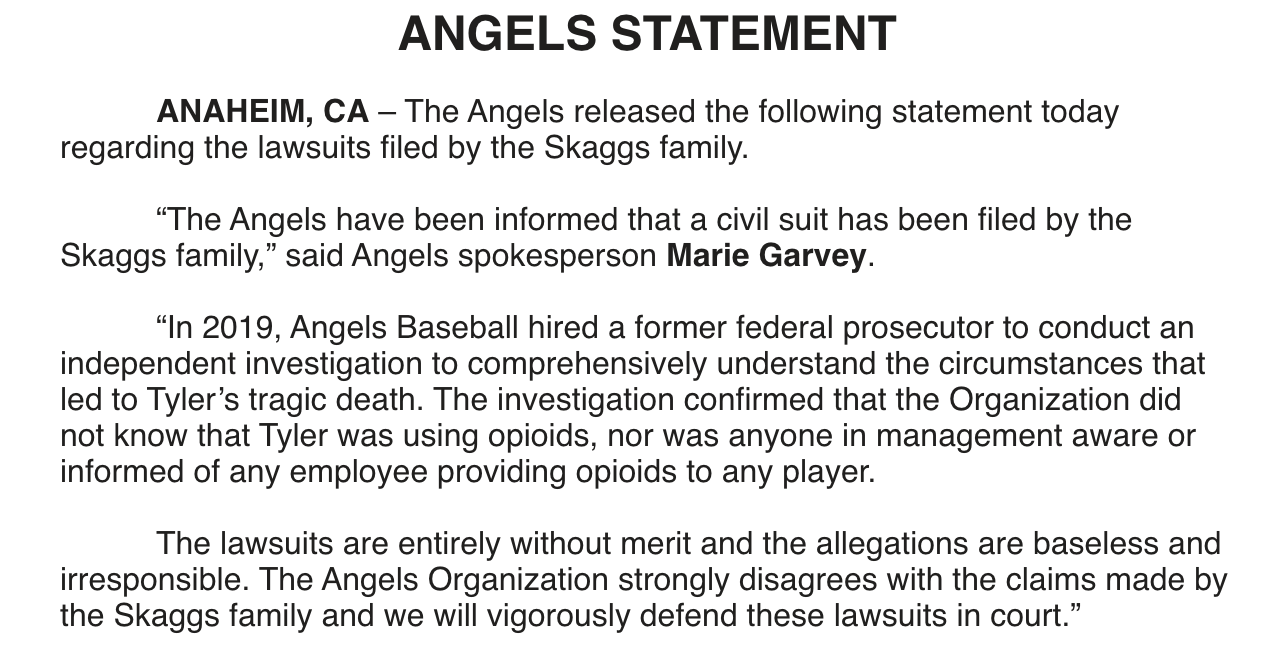 Seeing the organization respond like this won't help the families case. Anytime I hear the3 words, "vigorously" in a legal statement I always assume the worst. Hopefully the Skaggs family finds their peace and Tyler's death becomes validated and justified.