Starting off the season, it seemed as if the Boston Celtics' season would not be what everyone expected. With a slow start, losing their first two games against the Cleveland Cavaliers and Milwaukee Bucks, it wasn't the start they were looking for.
Something else that did not help was the injury of star player Gordan Hayward. Hayward did not even play a full quarter of his first game as a Celtic before he had a season-ending injury to his ankle.
Despite the slow start of 0 wins and 2 losses, the Celtics proved they did not need Hayward to keep their team on top. Kyrie Irving stepped up leading the team to on a 16 game win streak. During this span, Irving was able to lead the offense averaging 22.5 points per game.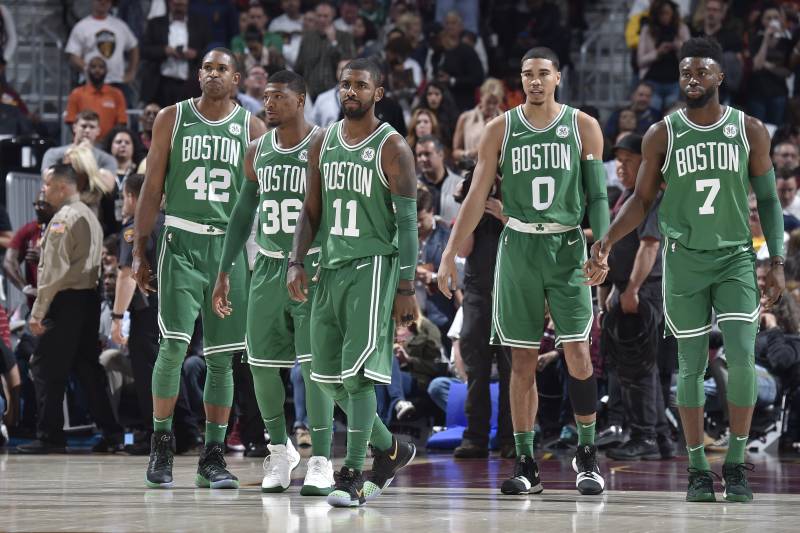 Irving was not the only contributor during this span. Celtics' Center Al Horford also had a huge contribution wreaking havoc on the defensive side of things. It seems like Head Coach Brad Stevens has really figured out this young Celtics team. He has been able to build up the young forward duo of Jayson Tatum and Jalen Brown.
It seemed like the Celtics were never going to lose. Until… the night of November 22, 2017, in Miami.
Despite Kyrie Irving's 23 points, the Celtic's were able to handle their trip to Waiter's Island according to Philadelphia 76er's prodigy Ben Simmons.
The streak couldn't survive a trip to Waiters Island.

— Bill Simmons (@BillSimmons) November 23, 2017
On Wednesday night, The Celtics were not able to handle the Heat in Miami. The Heat took down the Celtics 104-98, snapping Boston's 16 game win streak. Additionally, Dion Waiter's served up 26 points on a big plate of isolation basketball.
As the Celtics were highly favored, it was easy for Bleacher Report to make fun of the loss on Twitter.
The Heat hand the Celtics their first L in 16 games! pic.twitter.com/Ztxhl9523B

— Bleacher Report (@BleacherReport) November 23, 2017
Leading the NBA with an overall record of 16-3, Boston shows no sign of slowing down. This was just a bump in the road in what is going to be a great year for the Organization.
The Ceiling is nonexistent for the Celtics.
&nbsp