A good front office can really help a team. A bad front office can really hurt a team. Either way, a team's front office really has an impact on how the team does.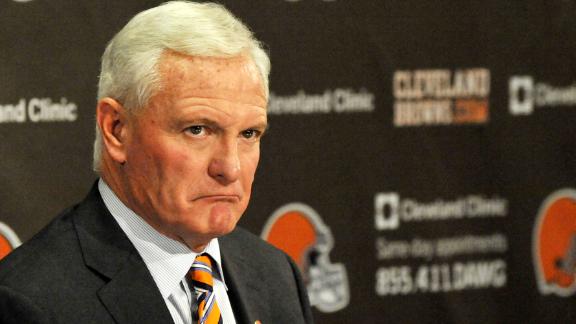 The Cleveland Browns have been the worst team in the NFL for the past couple of years. They have only won a total of four games since the start of the 2015 season.
Cleveland is in panic mode and is looking everywhere for help.
One place they are interested in looking is the NFL "Retirement Home." Browns' Owner Jim Haslam is very interested in hiring former NFL Quarterback Peyton Manning to be part of the organization.
According to CBS Sports' Jason La Canfora, Haslem is interested in giving Manning a prominent Team President/Top Executive Role.
This could possibly be the light at the end of the tunnel for the Browns. The addition of Peyton Manning could really help lure some stars to the team. We have seen this in the NBA with the Los Angeles Lakers' addition of Magic Johnson.
Even though it might help them having such a popular man in their organization, it is going to be hard for people to not look at their past. The Browns have been absolutely horrible on the field and in the front office. They have had only one win in the past two seasons, and have had the worst luck in the draft.
Having the number one overall pick in the past three seasons, Cleveland has been desperately needing a quarterback. But… they have passed up probably the four best young quarterbacks in recent years. They passed on players such as Dak Prescott, Carson Wentz, Jared Goff, and Deshaun Watson, who have already made a name for themselves in the league.
Adding Manning would definitely be a boost for the team in that aspect, but they do not have the team to make an immediate turn.
Haslam hopes "his long relationship with Manning can lead him to Cleveland" (CBS Sports). Hopefully, Manning can come put the Browns out of their misery.