NFL
At Least Two Buccaneer Players Test Positive For COVID-19
UPDATE: The Tampa Bay Buccaneers released the following statement: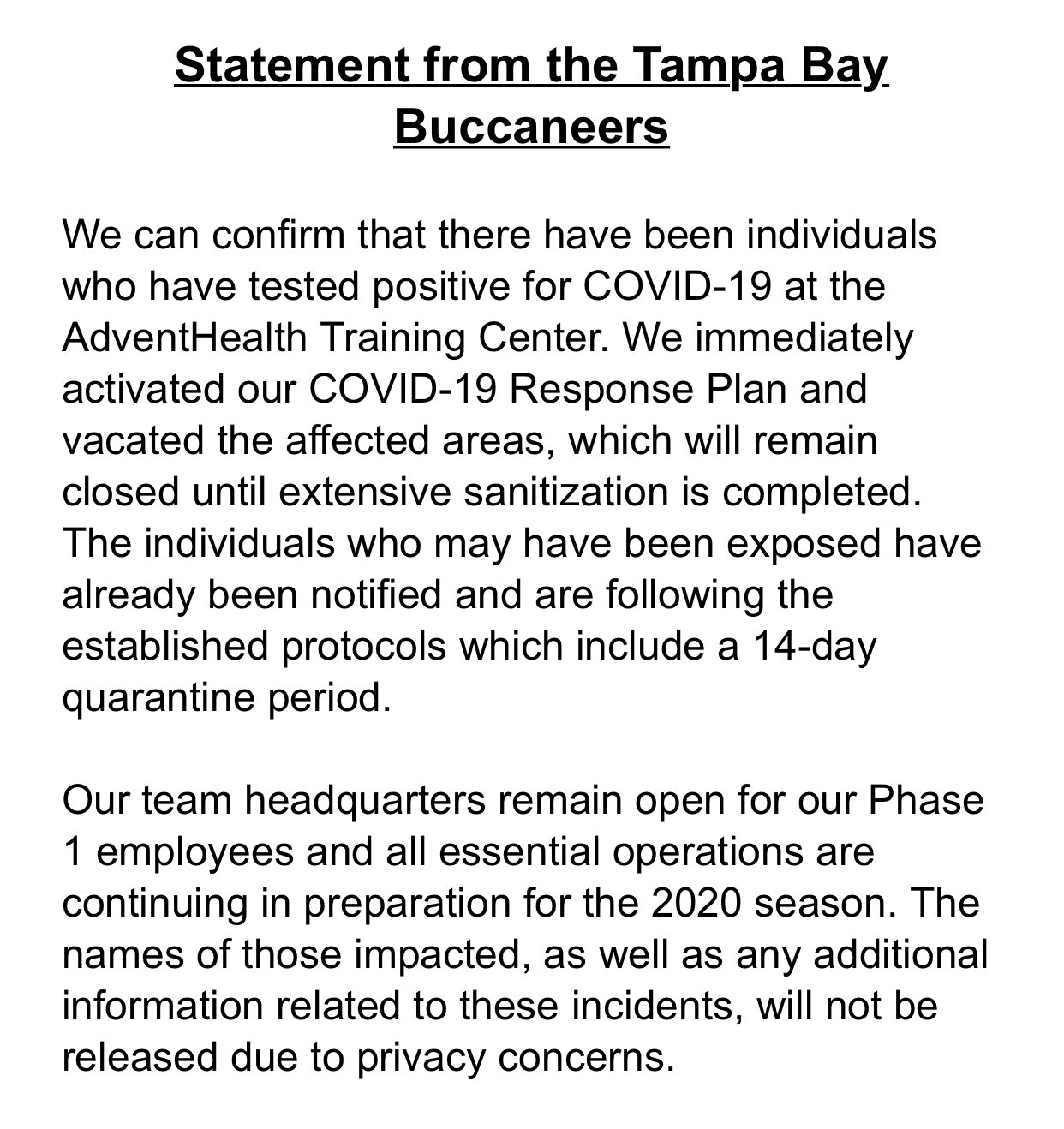 There is an extremely large concern over the NFL season being cancelled altogether. Being that the mass outbreak of the coronavirus started just as the NFL Season ended, people took it lightly and never really had a worry for the season being axed. Now, more and more teams have confirmed cases for the coronavirus. A handful of players from Texas football teams (Cowboys, Texans) among many others, have tested positive for the coronavirus. Today, there has been received reports of at least two Buccaneer players testing positive.
The Buccaneers, after releasing photos of Tom Brady in their jersey is certainly a team to watch for. With an extremely talented team, and the greatest quarterback of all time under center, it is crucial for players and personnel to do their part in socially distancing in order for the season to start. Tom Brady isn't getting any younger after all.
It is a dire situation and businesses have begun cautiously opening. In light of the protests after the murder of George Floyd, it's only a matter of time we receive reports of spikes in the coronavirus cases. We cannot be stupid about this. Wear your masks, continue to socially distance until it is safe not to do so. If we want football to come back, we urge everyone to do their part not to spread the virus and hopefully the players and coaches do the same.
And if you enjoy sports blogs, Barstool news, and all things pop culture, make sure to check out my other blogs here! Help the boy achieve his dream of being Rookie Blogger of the Year.