"If you've got LeBron, you've got to make it all about LeBron," Tyson Chandler said a few days before he became LeBron's teammate in early November. "You've got to be able to [coexist] with that and fit with that. Who are you, where are you in your career, and how do you fit in? It's a sacrifice, but it's a sacrifice for winning."
NBA players enjoy having a superstar on there team and well some do not. You'd think being nicknamed "The King" players would want you on there team. Am I wrong? Apparently. We have quotes from different NBA players as they talk about their opinion of LeBron.
Kevin Durant, said he understands why certain stars might balk at joining forces with LeBron.
"It depends on what kind of player you are," Durant said. "If you're Kyle Korver, then it makes sense. Because Kyle Korver in Atlanta was the bulk of the offense, and he's not a No. 1 option at all, not even close. So his talents benefit more from a guy who can pass and penetrate and get him open.
"If you're a younger player like a Kawhi, trying to pair him with LeBron James doesn't really make sense. Kawhi enjoys having the ball in his hands, controlling the offense, dictating the tempo with his post-ups; it's how he plays the game. A lot of young players are developing that skill. They don't need another guy."
Now that isn't all Trevor Ariza had something to add as well.
"If I was a free agent, I would have to consider everything," veteran swingman Trevor Ariza said. "But my role is different than PG and Kawhi. They ask them to do different things than they ask of me. Guys similar to [LeBron], why would they want to play with somebody who does all the same things? I can see why they would want to play elsewhere."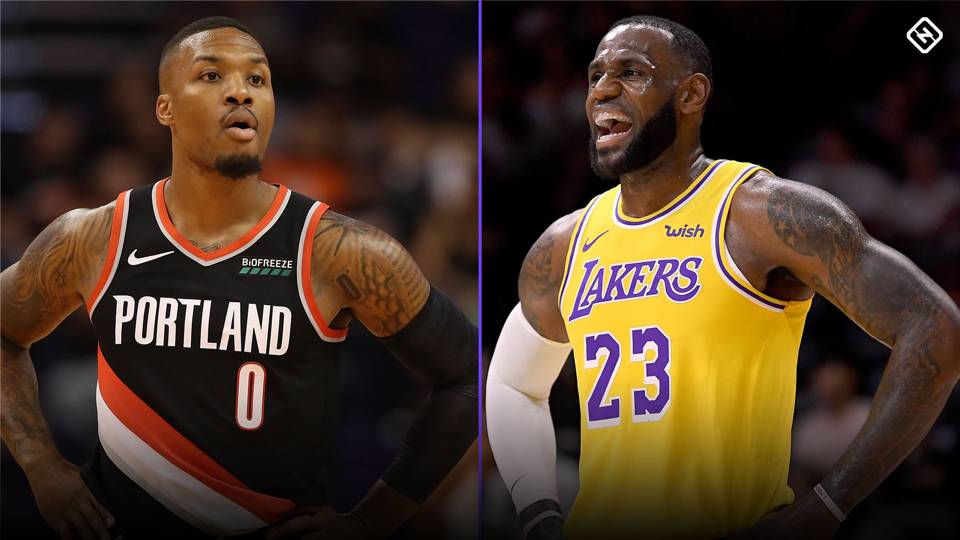 Damian Lillard's name popped up a lot throughout the years but lets end this.
"I love where I am," Lillard said. "I play for a great organization. I'm not looking for nothing. I think we'd complement each other well, but the only way that ever happens is if my team decides they don't want me no more. I'm trying to build something here."
Rudy Gay
is another one of those players whose name pops up here and there.
"A lot of people are going back to thinking, 'I can possibly be … as good as him,'" Spurs veteran small forward Rudy Gay said. "And sometimes when people think of playing with someone like that, they feel it hinders them, maybe, from getting to that point because he takes up so much of [the] opportunities—and rightfully so, because he's been great for so many years."
Kawhi Leonard had to say this: