From Kissing Suzy Kolberg to Chopped to Deadspin no matter what team you're apart of you still suck, Drew Magary.
This guy…. This one.. Yes. The one who only get's paid when he mentions negative comments about Barstool Sports in his blogs.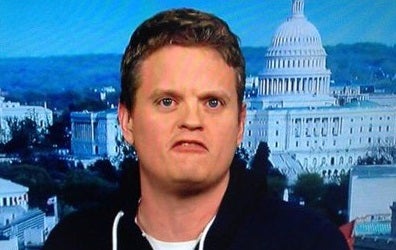 Look at how he started a recently blog that was trashing Barstool Sports.. Bro..
Look at you. You look like you want to be Donald Trump Jr. And you probably wish you were little Donnie. No one cares about you Drew, so you have to try and bring down 90% of the Internet to drive some clicks.
I'm not even going to include anymore of his bullshit blog, but Drew…
You sit there and trash Barstool sports and the fans of Barstool – but man, you and the entire Deadspin crew only get paid because you mention Barstool. I would rather work from home than work in your office.
The rest of his bullshit blog? Just combines every single one of Deadspins, terrible Barstool hate blogs. That would be like me sitting here still talking about your weight loss bro. Like congrats and all…
But get over it. It's the same situation with your blogs with Barstool, just get over it. You're repeating the same story over and over again.
BRO… THOSE THUMBS THOOOOOOO
Deadspins, dead.