Carly Roe Jepsen, the music singer, threw the first pitch at a Tampa Bay Rays game recently- and it wasn't so pretty.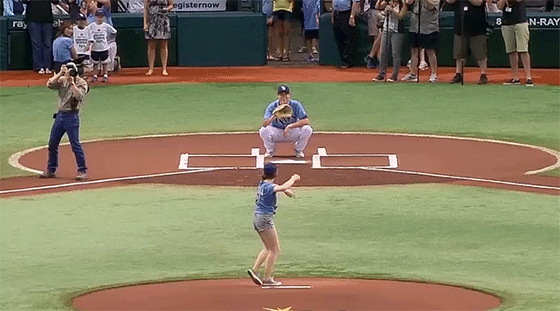 If you haven't heard her sing yet, here it is:
I'm trying to figure out if the pitch is worse than her singing. Just kidding, carry-on with your singing career Carly- just no more baseball.